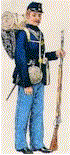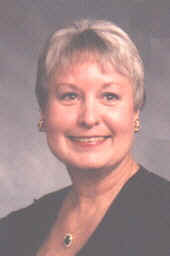 James Ezra Huyberts, was born in Lancaster, Pa in about 1824, his parents were John Huyberts and Sarah Hallman. The Huybert name is either German or Dutch. (It has several spellings, Hybert(s), Hibert(s), Heijbert, Haybert.) The family has always said the original name was either Von Huybert, or Van Huybert, so far I have not found anything to prove that to be correct.

James served in the U.S. Navy and was stationed on many sailing vessels, prior to the Civil War. He served on the U.S.S. Constitution, The U.S.S. Franklin; the U.S.S. Decatur, the U.S.S. Pennsylvania, to name a few. He joined the Rhode Island Volunteer Army at the beginning of the Civil War. He was wounded in the Battle at Bull Run. He served in Company B of the 4th Rohde Island Infantry - he mustered-out in Providence, Rhode Island on October 15, 1864.
James Ezra married Catherine Trainor in Providence, R.I. on September 23, 1853. Catherine was born in Ireland, her parents were John and Sara Trainor from Ireland. She lived in Providence, R.I. and died on June 15, 1900 - Her death record and obituary have her surname spelled as Hyberts. James and Catherine had 4 sons, only one survived. His name was James Edward Hyberts. The Trainor family lived in New Brunswick before Catherine met James Hyberts.

James Edward married Sarah Green and they had 2 sons, John and Joseph Hyberts. John was born in 1895 and Joseph was born in 1896, both in Providence, RI. It seems that John Hyberts changed his name to "Carl J. Hyberts" because his birth date and place are the same as "John's". I found his obituary in the Portland Press Herald, April 16, 1975.
"Carl J. Hyberts, 80, of Congress St. Born Providence, Rhode Island Feb 14, 1895 the son of James E. and Sara Green Hyberts. He was educated in Hiram and Bridgeton Schools. Mr. Hyberts worked for Oxford paper Company and for the maine Central Railraod for several years. He was an army veteran of WWI. He was a member of the Harold T. Andrews Post American Legion and a 50 year member of the Hiram Masonic Lodge. Surviving is a son Philip Hyberts of Gorham. Funeral Service at Neal and York Funeral home, 76 State St., Gorham. Interment at East Hiram Cemetery."
I am still looking for infomation about these two boys and have found nothing about Joseph Hyberts.
During the time James Ezra was married to Catherine, he came home from the Civil War and left Rhode Island to, as he stated, Join the regular Army. James never returned.
The following is a letter, written by James Ezra to his wife Catherine during the Civil War, from Newburn, N.C.

From a letter marked "A" made part of Catharine Hyberts affidavit (original spelling)
Newburn, N.C. March 17, 1862
My Dearest.
Affectionately I now sit me down to pen you a few lines hopin they will find you in good health as it leaves me in present . I received your letter and felt as proud of the site of it as if I was standing beside you and was happy to hear that you are in the land of the living. I sent you a few lines last week just to let you know that I was in the land of the living after the Engagements of Beaufort. We arrived up in the river Thursday evening 10 miles from the city and landed Friday morning at day light and marched all that day through a heavy rain and mud up to our knees. We are in a piece of open woods and there we had to sit in a drenching rain on Saturday morning the order was given to form a line and march again through a drissiling rain and thick mud. We got to the enemy's fortyfercations about 7 oclock then the battle was opened. It was rather a dismal sound to us and the way our boys was situated they were fighting about two hours and a half. things began to look like that Sunday at Bull Run the order was given for the 4th Rhode Island to make the charge and there was the hell of god - they conqured they made a charge against them, they had 13 peaces of brass cannon in the battle and lost but one man there it was a dismal site after we got in there to see the dead men and horses and every thing you could think of all strown over the ground as soon as we drove them from there, we had to drive them from another battle and the bullits flew about our heads like hail stones.
We had in our regiment 13 killed 16 wounded as for the top of the whole, we do not know their tops is to venter to say 6 times as much as ours. You will git the full detail in the paper as you will get more about it than we can tell you. We are mixed in one of the enemys camp and about a mile from the city. plenty to eat more in the Rebbells camp than in our own. We are expecting to march every day but where whare we do not know there is two points mentioned but wich one we know not.
We live in hopes that this place is the hardest fighting we shall have for the prisoners. When they are taken that they fare different then has been told them by their leaders. When you see the pictures come out about the Battle I want you to git wone and send me as soon as you can. When you heare of this expedition having a fight I don't want you to fret yourself for what you will do but take it cool for all will be wright I see in the letter you sent that you had been to the govenor to see about that money was due me for that extry work that I had done. If you have not got it do not trouble yourself about it for the general is here and I will see him and have it stratened. this last two months pay We have not got yet and I do not know when we shall get it but we was told by our captain that the paymaster would send the allotment money to Providence so the familys could get it if you have not received it don't be bashful but go to holmes.....in the regiment that is getting it. that can afford it Better than you. if you have received it or ave not I would like for you to go to the bank and tak out a five dollar bill and send me in your next letter as I have some small things that I want to send you by express and they will not take them without I pay first and god knows I have not a cent to help myself with. I see in your letter that you expect to have a christning soon and I want you in your next letter to let me now at what time you expect to be confined so if the war is not ended I may get a furlow and come home. give my respect to morris and tell him that I will send him a letter in a day or two as the paper is short. I can not say any thing to him. I have no ore to say at present I remain your affectionate husband
James Huberts
direct as you did the last.
In 1864, James Ezra married Georgeania Jordan White, the widow of a Confederate Soldier, John White. John died in Richmond, Va. James Ezra and Georgeania were married in Norfolk County, Va where they lived the remainder of their lives. (It seems that James Ezra was married to Georgiana when he returned to Rhode Island to muster-out of Co. B. of the Rhode Island Volunteer Army). Georgiana had 3 children with John White and had 2 sons with James Ezra. James named his first son from this marriage, what else, JAMES Ellsworth Huybert (Elzie) and the second son was William Sherman Huybert (Willie). A YANKEE married to a good ole' southern gal. hmmmm
James Ezra died from "Gravel" or Bright's Disease in 1887. He suffered with various problems for many years. He is buried somewhere in Deep Creek, Norfolk County, Virginia (now the City of Chesapeake). After his death, Georgiana applied for widow's pension. That is when it was discovered that James Ezra had NOT divorced Catherine. He had been married to 2 women at the same time. There was a hearing about the situation, it seems that Catherine ALSO applied for his pension. After many depositions and affadavits, the U.S. Gov't declared that Catherine was the rightful widow and she is the one who received the widow's pension. Georgiana, pennyless, had to live with her daughter, from her marriage to John White and her husband, Laura and Thomas Ives, both of Norfolk County, Va. It was also rumored that James had also married a 3rd woman, somewhere in the south. Catherine's sister said that he was the 'type to have a woman in every port'.
---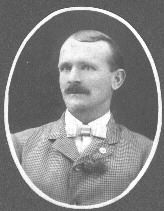 "Elzie", Jame's eldest son, is pictured to the left, . He lived in Portsmouth, VA. He was born 9/24/1864 and died 11/3/1951. He married Maggie Cornelia Young, from the same area. They had 3 children. Pearl, who died as a baby, Leslie, May and Goldie. James had several different jobs, including a farmer, a carpenter, a tavern manager, a police officer in Norfolk Co./Portsmouth,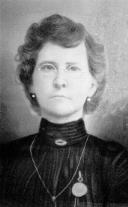 Va. Maggie to the right>
Leslie Ellsworth Huybert, son of James Ellsworth, married Thelma Hastings of Princess Anne County, Va worked for the Portsmouth Shipyard. At the age of 71, after retiring from the shipyard, Les passed the 'Bar' and received his Law Degree. He was thinking about going into practice, but died before he had gotten the opportunity. Leslie and Thelma were my grandparents.
---
Elzie's younger brother, William Sherman Huybert, was born in 1867. He was the Deputy Sheriff and Jailer at the Norfolk Co jail, in Portsmouth, VA. He was married to Eleanor Weston, and they had 5 children, 1 died. (Bessie, William, Eddie and Charles)
While William was sheriff, he also had a contract with the City , together with Frank Dunkum, to collect garbage, was dog catcher, delivered mail. He served as Deputy Sheriff and Jailor for many years. There were several newpaper articles written, mentioning his name, in the Portsmouth Star. He resigned as Deputy Sheriff in 1910. In Oct, 1910, he was involved in the 'burning' of a Tallow Barn of his ex-partner, Mr. Dunkum. 1911 it was discovered that William had 'hired' a couple men to burn the Tallow Barn; and a summons was set for his immediate arrest. The sentence could have been anywhere from 3 to 10 years, but he fled the area. He moved to Texas and he changed his name, his family's members names, and established himself in the Ft Worth, Texas area. He changed his name to Joseph William Hubbard. He died in 1918 in Ft. Worth, Texas. His decendants still live in Fort Worth, Texas.
---
Visit these other pages: Main Page